AUTOMATION IS RESHAPING KNOWLEDGE WORK.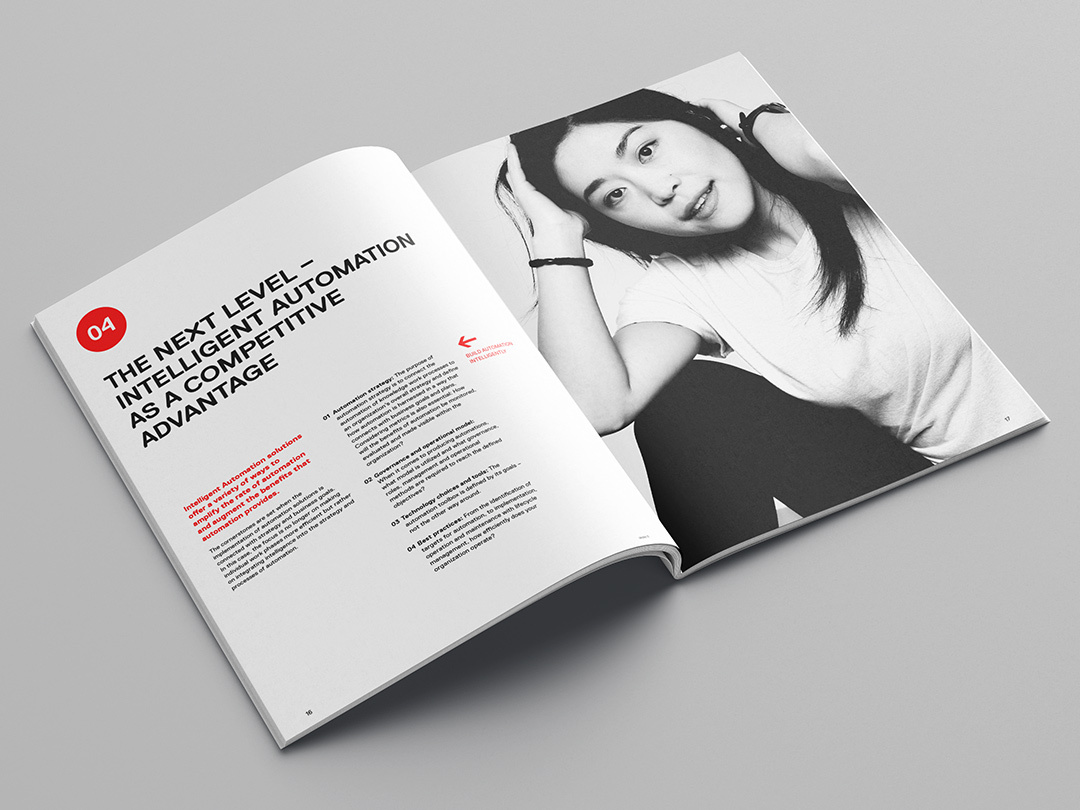 Focus on what Matters. Automate Everything Else.
Automation is no longer a solitary domain, applied in organizational siloes. Value is driven through co-creation and impact at a larger scale. The benefits are manifold, including significant cost savings, improved operational reliability, and capabilities that enable new business opportunities.
Read our insights on building impactful automation – every step of the automation journey. Download the whitepaper below.
Automate Intelligently
Download our whitepaper to read more about building impactful automation and harnessing Intelligent Automation for:
Building new positions in value chains
Enabling new operating models and workflows
Improving decision-making capabilities
Driving Operational excellence and efficiency